Florida and Texas Join the March to Restrict Voting Access – The New York Times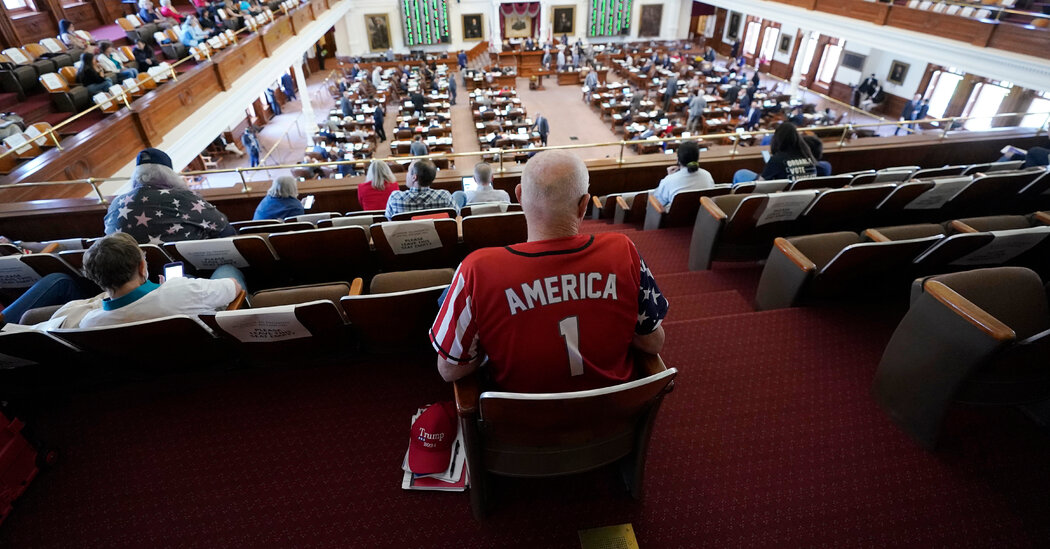 Mr. Biden's nominee to lead the Civil Rights Division, Kristen Clarke, had a Senate hearing last month but has not yet been confirmed. Mr. Biden said in March, after the Georgia law had been signed by Gov. Brian Kemp, that the Justice Department was "taking a look" at how best to protect voting rights. A White House official said that the president, in his comments, had been assuming the issue was one the department would review.
Democrats argued on Thursday that the Republican crackdowns on voting in Florida and Texas had made it more urgent for the Senate to pass the For the People Act, which would radically reshape the way elections are run, make far-reaching changes to campaign finance laws and redistricting and mitigate the new state laws.
"We are witnessing a concerted effort across this country to spread voter suppression," Jena Griswald, the Colorado secretary of state, said Thursday on a call with progressive groups in which the new Florida law was condemned. "The For the People Act levels the playing field and provides clear guidance, a floor of what is expected throughout the nation."
The scene in Austin on Thursday was tense, as Republicans in the House decided to replace the language of a bill that passed the senate, known as SB 7, with the language of a House voting bill, known as HB 6. The swap removed some of the more onerous restrictions that had originally been proposed, like banning drive-through voting, banning 24-hour voting and adding limitations on voting machine allocation that could have led to a reduction of polling locations in densely populated areas.
But the bill before the House included a host of new restrictions. It bans election officials from proactively mailing out absentee ballot applications or absentee ballots; sets strict new rules for assisting voters and greatly raises the punishment for running afoul of those rules; greatly empowers partisan poll watchers; and makes it much harder to remove a partisan poll watcher for bad behavior. The expansion of the authority and autonomy of partisan poll watchers has raised voter intimidation concerns among civil rights groups.
In the debate Thursday evening, Mr. Cain, the sponsor of the House bill, was unable to cite a single instance of voter fraud in Texas. (The attorney general found 16 instances of minor voting fraud after 22,000 hours of investigation.)