28 loaded on VIA buses, 1 hospitalized after dozens bail out of 18-wheeler at far East Side truck stop, SAPD says – KSAT San Antonio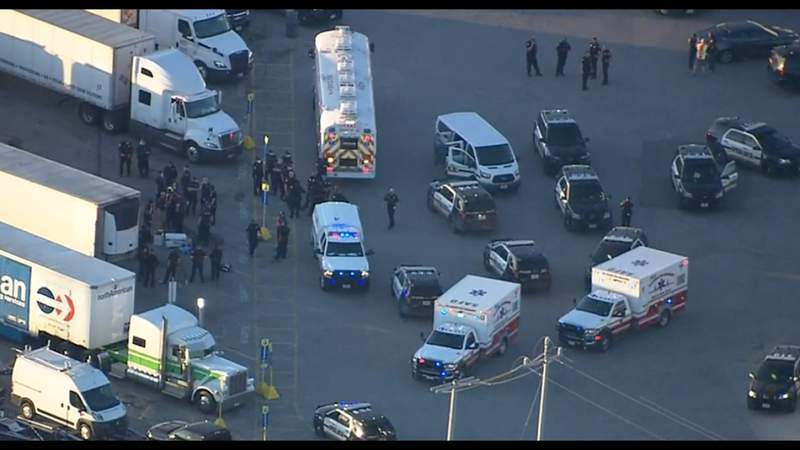 SAN ANTONIO – Editor's Note: Watch the SAPD news conference livestream in the player below. Watch Nightbeat coverage in the player above.
Homeland Security Investigations responded to a call from San Antonio police after officers say 80 to 100 people escaped from the back of an 18-wheeler when an officer arrived to investigate the suspicious big rig at a far East Side truck stop.
Lt. Jesse Salame, with SAPD, said police received a call for the suspicious 18-wheeler that was eastbound on I-10 East around 6:30 p.m. on Thursday.
When a Park Police officer responded to the call at a truck stop near I-10 and Foster Road, he went to confront the truck driver when a group of people bailed out of the back of the 18-wheeler, Salame said.
Police estimate about 80 to 100 people — a mix of men and women — were in the trailer, but officials are still investigating to get an accurate count. Twenty-nine people made contact with San Antonio police and fire crews, according to Salame.
Only one person was taken to the hospital out of precaution due to dehydration, according to Joe Arrington, public information officer of the San Antonio Fire Department. The other 28 were healthy and taken on VIA buses, Salame said. It's unclear where the buses were headed, and police directed further questions about the transportation of those individuals to HSI.